KRGI Sports Update
Nov 20, 2023 / Brian Gallagher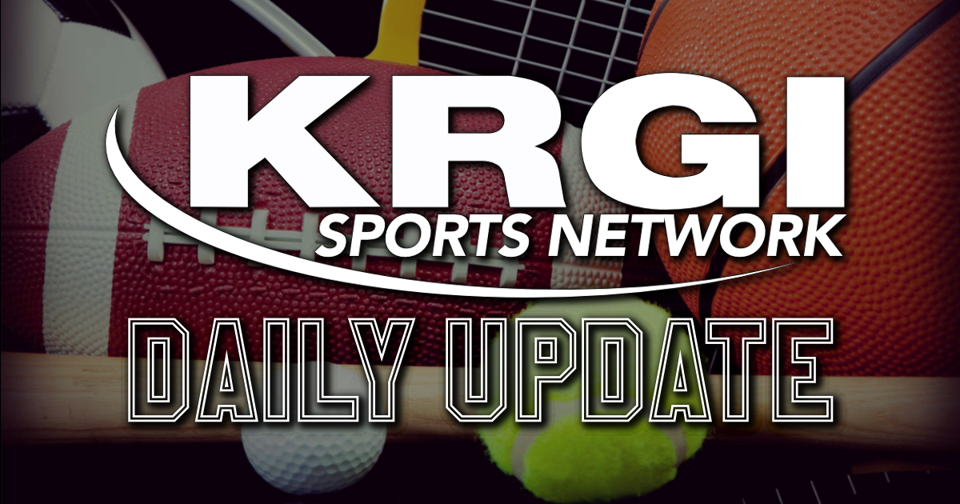 The Jeff Tomlin era at Grand Island Senior High began in 2003 - the era is coming to an end as the Islander football coach has announced his retirement effective at the end of the school year. Tomlin led Grand Island to the quarterfinal round of the Class A state playoffs this year.
The Kansas City Chiefs host the Philadelphia Eagles to close out weekend action in the NFL. The Eagles are 8-1, the best record in the NFC; the Chiefs have the best record in the AFC at 7-2. Pregame coverage tonight starts at 6:00 on AM 1430 KRGI, 105.5 FM and KRGI dot com.
Husker Nation experienced a wide range of emotions over the weekend. Saturday afternoon, Nebraska men's basketball improved to five and oh by bombing Oregon State 84-63 in Sioux Falls. Brice Williams tallied a game high 25 points, while Rienk Mast and Juwan Gary both put together double-doubles to help the Huskers to their best start since the 2008-2009 season. The men return to action Wednesday night at home against Duquesne.
Yesterday, the Nebraska women came close but #22 Creighton held off the Huskers 79-74. Alexis Markowski led all scorers with 24 points; the women will face Lamar in the St. Pete Showcase in Florida beginning Thursday at 2:30.
Nebraska volleyball secured their first Big Ten title since 2017 thanks to a three set win at Iowa yesterday. They'll close out their season this weekend - they play Friday at Wisconsin, then travel to Minnesota for their regular season finale.
Nebraska soccer is off to the Elite Eight after blanking Cal Irvine 4-0 yesterday in Lincoln. They'll travel to California this week to play at Stanford Friday at 5:00 pm.
Nebraska football is feeling foiled after seeing Wisconsin rally from an early 14-0 deficit to hold off the Huskers 24-17 Saturday in Madison. Nebraska will host Iowa Friday.
The final chapter of fall sports will be scripted this week during NSAA football championship games at Lincoln's Memorial Stadium. Today, play begins with the D1 title tilt between Stanton and EMF; the D2 crown will be claimed by either Sandhills/Thedford or Wynot; Bennington goes for their third straight Class B trophy tonight against Omaha Skutt. Tomorrow, Wahoo battles Boone Central for the C1 top spot; Ord is back in the C2 final, taking on Norfolk Catholic; the Class A title will go to either Omaha Westside or Elkhorn South. Friday, Sumner-Eddyville-Miller won the six man championship 21-20 over Hay Springs in Kearney.