GRAND ISLAND WEATHER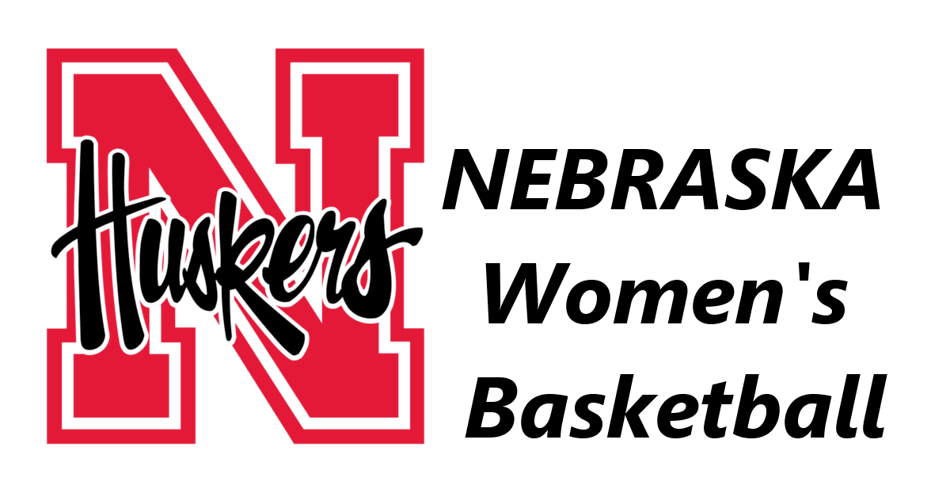 Huskers Travel to No. 24 Northwestern Wednesday
Feb 16, 2021 / NU Athletics
The Nebraska women's basketball team shoots for a season sweep of Northwestern when the Huskers travel to Evanston, Ill., on Wednesday. Tip-off between the Huskers (9-9, 7-8 Big Ten) and the AP No. 24 Wildcats (11-4, 9-4 Big Ten) is set for 6 p.m. (CT) at Welsh-Ryan Arena.
A live video stream will be provided to BTN Plus subscribers, while fans can also follow Nebraska with the Husker Sports Network call of Matt Coatney and Jeff Griesch across the radio network stations, the Huskers App and Huskers.com.
Nebraska is trying to snap a four-game losing skid after a 95-73 loss to No. 9 Maryland in Lincoln Sunday. The Huskers dropped back-to-back home games to the nation's two highest scoring teams, Maryland and Iowa (Feb. 11), after back-to-back road losses at Penn State and Rutgers.
Northwestern will be Nebraska's seventh top-25 opponent of the season, and the Huskers are 3-3 against the top-25, including a 65-63 New Year's Eve win over the Wildcats in Lincoln. Only Wisconsin has played more top-25 foes than Nebraska among Big Ten teams, and the Badgers are set to face No. 24 Northwestern on Saturday. The Wildcats are 1-2 against the top-25 at game time. No other Big Ten team has more wins against AP top-25 opponents at game time than Nebraska.
Sam Haiby, who hit the buzzer-beating game-winner in the win over Northwestern (Dec. 31), is making a strong case for first-team All-Big Ten honors. She is the only player to rank among the top 15 in the conference in scoring (17.4 ppg, 11th), rebounding (7.1 rpg, 13th) and assists (4.1 apg, 11th). The 5-9 junior guard from Moorhead, Minn., owns seven 20-point efforts and three double-doubles this season.
Northwestern is coming off a COVID-19 postponement at Ohio State Sunday, making the Wildcats Nebraska's third opponent in the last four games to enter the game with a week's rest, joining No. 9 Maryland and Rutgers. The Scarlet Knights had 36 days off between games vs. Nebraska.
Nebraska also features the versatile Isabelle Bourne. The 6-2 forward has had a breakout sophomore season, averaging 13.4 points and 7.4 rebounds, despite missing four games with an ankle injury. She notched her third Big Ten double-double with 17 points, 10 rebounds and a career-high five assists against No. 9 Maryland (Feb. 14). She had 11 points and 10 boards in the win over Northwestern (Dec. 31).
Senior Kate Cain anchors Nebraska's defense. The 6-5 center leads the Big Ten with 3.1 blocks per game and ranks No. 6 in Big Ten history with a Nebraska-record 336 career blocks. She is one of 15 candidates for the Naismith National Defensive Player of the Year Award.
Cain ranks No. 2 among active NCAA Division I players in career blocks. She is averaging 9.9 points and 6.3 rebounds per game and needs just two points to reach 1,000 in her career.
Scouting The No. 24 Northwestern Wildcats
Northwestern enters Wednesday's game seeking to avenge a last-second 65-63 loss to the Huskers in Lincoln on New Year's Eve.
Since Northwestern's loss in Lincoln, the Wildcats have gone 7-3, highlighted by a 69-57 win over No. 11 Ohio State at Welsh-Ryan Arena (Feb. 1). The Cats also swept Iowa and notched a win over Michigan State. NU's other Big Ten losses have come to top-20 Michigan and Indiana teams in Evanston and most recently the Cats took a 70-54 loss to Rutgers at Welsh-Ryan (Feb. 11).
Northwestern's Sunday game at Ohio State was postponed on game-day by a presumptively positive COVID-19 test. The Cats will be Nebraska's third opponent in the the last four games to enter the contest with at least a week off before playing the Huskers, joining No. 9 Maryland (Feb. 14) and Rutgers (Feb. 7), which had 36 days between playing two games against Nebraska.
The Wildcats have been great on the road at 5-1, with their lone loss coming to the Huskers in Lincoln. The Cats are 6-3 in Evanston, including 4-3 in Big Ten games at Welsh-Ryan.
Last season, Northwestern put together the best season in school history with a 26-4 record that included a 16-2 Big Ten mark to share the regular-season title with Maryland. The Wildcats lost both of their top post players from last season, Abi Scheid (6-2, 11.5 ppg, 4.7 rpg) and Abbie Wolf (6-4, 11.3 ppg, 6.6 rpg). Scheid was a first-team All-Big Ten choice after hitting 47.7 percent (73-153) of her three-point attempts as one of the Big Ten's best stretch fours. Wolf was honorable-mention All-Big Ten as one of the conference's most improved players in her final year.
Despite those two big losses, the Wildcats return first-team All-Big Ten guard Lindsey Pulliam. The 5-10 senior is averaging 16.0 points and 5.1 rebounds after averaging a team-best 18.8 points last season. Pulliam enters Wednesday's game with 1,877 career points to rank fourth on NU's all-time scoring list. She has started all 113 games for the Cats and has averaged 16.6 points per game over her career. Pulliam had 19 points and played the full 40 minutes in the first meeting with Nebraska.
Veronica Burton also returns after earning second-team All-Big Ten accolades last season. The 5-9 junior point guard has been outstanding this season, averaging team bests with 17.1 points, 4.8 assists and 4.1 steals per game. She also owns a 4.8-to-1 assist-to-turnover ratio. Burton had 15 points, five rebounds, five assists and six steals in 37 minutes in the loss in Lincoln (Dec. 31).
Burton averaged 11.6 points, 4.9 rebounds, 5.1 assists and 3.3 steals per game in 2019-20.
While Pulliam and Burton were both preseason first-team All-Big Ten choices, junior Sydney Wood has emerged as a force as well. The 5-11 guard/forward is averaging 13.1 points per game and has scored at least eight points in all 15 games, including 13 games in double figures. She had 12 points and nine rebounds in the first meeting with the Big Red.
The Wildcats have played a tight rotation with Pulliam (36.4 mpg), Burton (33.7 mpg), Wood (34.5 mpg) and Jordan Hamilton (31.7 mpg) all starting all 15 games and averaging better than 31 minutes. Hamilton, a 5-8 senior, is averaging 9.6 points and scored 12 points in the loss at Nebraska. Hamilton has 752 points, 252 rebounds, 326 assists and 144 steals over 100 career games with 75 starts.
The Northwestern rotation has been affected by the recent absence of 6-0 junior Courtney Shaw, who suffered a lower body injury and has missed five straight games. She last played in a win over Illinois (Jan. 21) and averaged 7.6 points and a team-best 7.1 rebounds through 10 games.
Paige Mott, a 6-1 freshman, has replaced Shaw in the starting five and has averaged 4.4 points, 5.8 rebounds and 1.8 blocks over the last five games. She has nine of her 12 blocks on the season since joining the starting five. She is coming off a 12-point, six-rebound effort against Rutgers when she played a career-high 32 minutes. In the first meeting with Nebraska, Mott went 0-for-1 with a turnover and three fouls in four minutes off the bench, as Northwestern's starters played 186 of 200 minutes.
Lauryn Satterwhite was the only other Wildcat to play in Lincoln, going 0-for-3 from the field with no other stats in 9:40 of playing time, as Nebraska's bench outscored the Wildcat reserves 16-0.
As a team, Northwestern is averaging 71.9 points per game while holding opponents to 61.9 points per contest. They are being out-shot by the opposition in all three areas (FG, .428-.430; 3FG, .282-.333; FT, .641-.677) and out-rebounded 35.5-35.0 per game. Where the Wildcats win is in turnover margin, carrying the No. 2 margin in the nation at plus-9.1 while forcing 21.1 turnovers per game. As a team, Northwestern has 182 steals while committing just 180 turnovers.
Nebraska vs. Northwestern Series History
Nebraska leads the all-time series with Northwestern, 11-8, but the Wildcats notched a 60-56 win over the Huskers in Evanston (Feb. 16, 2020). In a possession game throughout, Nebraska led 56-51 with 2:45 left, but the Wildcats scored the game's final nine points to escape with the victory.
Kate Cain had a double-double with 12 points, 12 rebounds, seven blocked shots and a career-high four steals at Northwestern last season.
Veronica Burton led Northwestern with 21 points, including 9-for-9 free throw shooting.
Lindsey Pulliam managed nine points and 10 rebounds but went just 1-for-13 from the field. Her only made field goal came with 28 seconds left to give the Cats a 58-56 lead. She also hit 7-of-8 free throws, including the final two to seal the win with four seconds left.
Northwestern's 9-0 run to end the game began with a Sydney Wood jumper before Jordan Hamilton knocked down a three-pointer with 1:53 left.
Nebraska is 5-3 all-time in Lincoln, including a 65-63 win on Dec. 31, 2020.
The Huskers are 5-5 against the Cats in Evanston, and 1-0 at the Big Ten Tournament (2012).