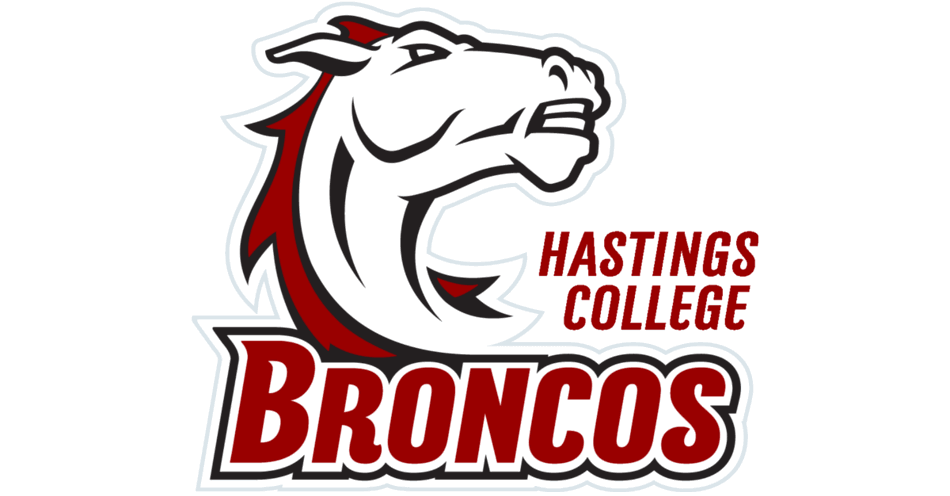 Hastings College drops match to Concordia at National Tournament
Dec 1, 2022 / Hastings College Athletics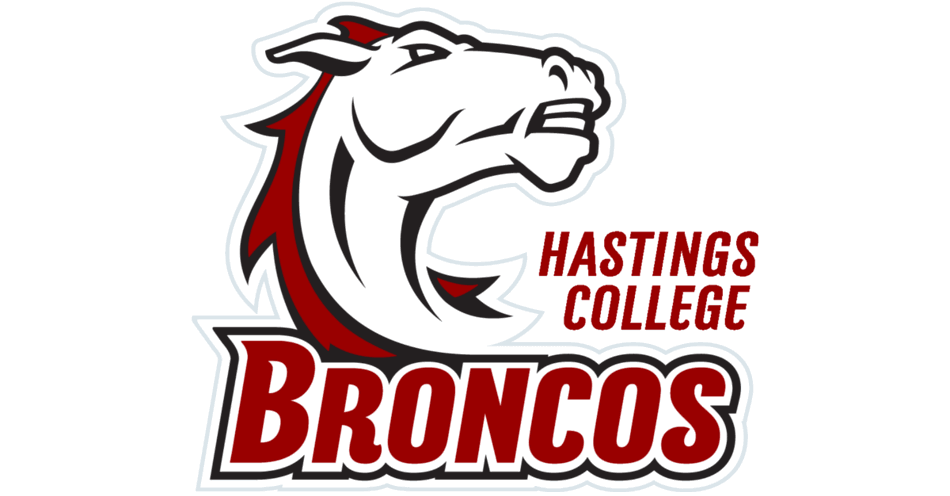 Sioux City, IA – The Hastings College volleyball team returned to the Tyson Events Center for the first time in four years as the Lady Broncos put up a good fight but eventually lost 19-25, 25-23, 13-25, 21-25 to NAIA No. 4 Concordia in the first match of pool play at the NAIA Women's Volleyball Championship.
Early on in set one, Hastings would go on a 5-1 run that began with a big kill from Peyton Roper. Then Makenna Asher went out to Majesta Valasek for the kill and then an attack error by Carly Rodaway made it 5-2. After the Bulldogs picked up a point, Roper hammered home a kill followed by another Rodaway error and HC was up 7-3.
The Bulldogs answered with a 6-1 run to take a 9-8 lead but kills from Marlee Taylor and Valasek briefly put Hastings back on top. Things looked to be slipping away in set one as CUNE built a 25-20 lead but back came the Lady Broncos highlighted by back-to-back kills from Valasek to make it 20-18 as Concordia called a timeout. Hastings managed just one more point the rest of the way as the Bulldogs took the first set 25-19.
Set two was a set of runs but neither team could pull away as CUNE held a 21-20 lead when Asher went back outside to Taylor for the kill. Then Asher changed it up and found Rachel Hefta in the middle as she gave Hastings the lead at 22-21 with the kill. Concordia then called a timeout following a Bree Burtwistle error as HC was on the brink of tying the match.
Concordia came out scoring the next two points to tie things at 23 but Asher went back out to Taylor for the kill and then the defense held and Asher put a perfect set up for Roper as she crushed the ball to the floor as Hastings won set two 25-23.
It seemed as if the momentum was shifting but set three was not very close as Concordia won it 25-13 and regained the 2-1 advantage.
Set four certainly gave the crowd some excitement and it began when Hastings was down 12-6. Asher connected with Amani Monroe on back-to-back plays for kills and then Taylor hammered home an over pass to make it 12-9. Monroe then blocked Gabi Nordaker to make it 12-10 and the set was on.
The teams then traded points until CUNE led 18-16 and some wild and long rallies began to play out as neither team wanted to lose. Following a long rally when Concordia somehow kept the ball off the floor, Asher finally hammered the ball to the floor to make it 18-17. Then Taylor tooled one off the block to tie it 18-18 and then Hastings took the lead on the Burtwistle attack error at 19-18 prompting a Bulldog timeout.
Here the teams continued to battle but Hastings just couldn't muster another point of its own until Asher picked up a kill to make it 24-21 but Concordia got a kill from Morgan Nibbe to win the match in four sets.
For the match, Hastings hit .214 while collecting 60 kills where Concordia hit .241 while collecting 61 kills.
Roper finished the match with 15 kills while hitting .268 as she also had three blocks and Taylor also finished with 15 kills while hitting .244. Valasek added 14 kills while hitting .170. Monroe added eight kills hitting .300 and also had three blocks.
Asher finished just shy of a career high in assists with 53 but did finished the match with a double-double with 16 digs. Miriam Miller finished with a team high 28 digs while CJ Harr added a career high 23 digs.
Hastings is now 20-14 on the season and will take on NAIA No. 13 Park Thursday Dec. 1 with first serve set for 1:00 pm inside the Tyson Events Center in Sioux City, IA.