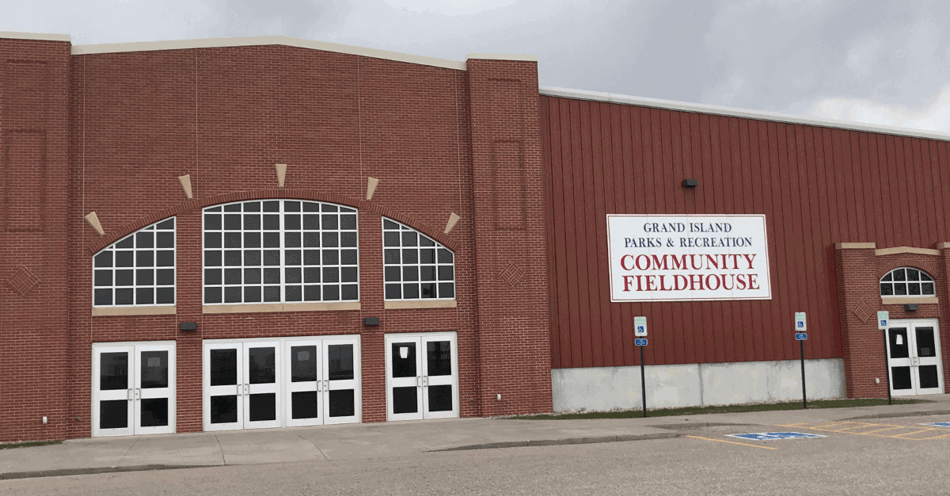 Community Fieldhouse to Re Open October 3rd
Sep 23, 2020 / Press Release City Of GI
Grand Island, Neb.— The Community Fieldhouse opening weekend for the 2020-2021 year will be Saturday, Oct. 3rd. It is located 525 E. Fonner Park Road.

The 70,000-square-foot facility features indoor synthetic turf, basketball courts, volleyball courts, batting cages, and event rooms. The Fieldhouse is a perfect place to hold practices, training, birthday parties, events, or meetings.

Fieldhouse hours of operation for the fall season are:

-Monday through Thursday 1 to 9 p.m.
-Friday through Sunday 10 a.m. to 9 p.m.

COVID-19 safety restrictions will be in place until further notice:

-Patrons are encouraged to review and follow Central District Health Department COVID Risk Dial and Community Guidance as it related to visiting the Community Fieldhouse.
-Daily users age 15 and younger must be accompanied by an adult.
-No indoor children's playground until further notice.
-No contact sport games. Sports practice and skill development allowed.
-Daily users are encouraged to call before arrival. Space may be limited because of prior reservations and limited daily user capacity.

For more information about the facility, rental prices, or to register for a league, call 308-384-1999 or 308-385-5444 ext. 290, or go to www.grand-island.com/fieldhouse. The Fieldhouse can also be found on Facebook at www.facebook.com/GIFieldhouse or on Twitter at www.twitter.com/GIFieldhouse.